Unit Information
Edit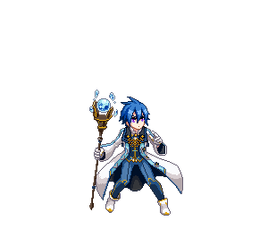 Name
Josh
Rarity

★★★

Cost
8 (12 after awakened)
Attribute
Water
Affiliation
Imperial Knights
Weapon Type
Staff
Attack Type
Magical
How to obtain
Normal Summon/ Rare Summon
Attack Information
Edit
Ace
Whirpool
Creates a violent vortex that spis outward toward enemy targets (Combo: 12)
Sp. ATK
Geyser
Blast your enemy out of the way with a massive jet of water (Combo: 8)
Leader Skill
Aqua Force
Water units: +20% ATK
Passive Skill
Arctic Valor
Water units: +2% ATK
Unlock at Lv.1
Passive Skill 2
-
-
-
Status Resistance
Edit
Unit Status
Edit
| | | | |
| --- | --- | --- | --- |
| Initial Max Level | 40 | Additional HP | 200 |
| Initial HP | 1530 | Maximum HP | 2900 |
| Initial Attack | 480 | Maximum Attack | 1500 |
| Initial Defense | 480 | Maximum Defense | 1530 |
| Additional Attack | 100 | Additional Defense | 100 |
"There's something that I can do!"
A sorcerer from Empyria's royal line. Josh is a talented sorcerer, but due to his timid character, he rarely rushes to the front lines.
Instead, he's cautious, calculating, and well-trusted by his companions thanks to his meticulous work ethic. He's an expert in Water magic, flinging wet projectiles at the enemy.
He has large reserves of latent magic power. Due to his talent for long-range attaccks, he's well suited to serving as backup. He used to worry about his role on the backline, but now he understands that it's the fighting method that he is most suited to, and he's proud of the role he plays.
Story 1: The Right Place
Unlock requirements: Unit Lv.1
Recommended team: All wind team at lv.20 can easily pass this stage
Ad blocker interference detected!
Wikia is a free-to-use site that makes money from advertising. We have a modified experience for viewers using ad blockers

Wikia is not accessible if you've made further modifications. Remove the custom ad blocker rule(s) and the page will load as expected.